Awards
2017
SPE Automotive Division
November, 2017
Inteva was named to the Automotive Division of the Society of Plastics Engineers (SPE®)  Hall of Fame for the thermoplastic polylefin (TPO) skin first used on the 2000 Pontiac Bonneville. Inteva accepted the recognition along with its customer, General Motors, at the SPE's 47th annual Automotive Innovatiion Awards Competition & Gala.
Staffmark Safety Committee Award
November, 2017
Inteva Vandalia Technical Center (VTC) was awarded with a safety award from the temporary staffing agency, Staffmark. The recognition was given to Inteva for demonstrating excellent safety programs and continuously working to improve the safety and communication. VTC was selected as a winner from numerous nominations Staffmark received from its eight Dayton, Ohio locations.
Employer of the Year
October, 2017
Inteva Gadsden Operations was named Employer of the Year by Darden Rehabilitation.  Gadsden Operations was acknowledged for its ongoing commitment to Darden Rehabilitation. Since 2011, employees from Gadsden have been working side by side with the organization to help assist people with disabilities find, obtain, and secure competitive employment.
The Best and Brightest in Wellness
September, 2017
Inteva received the 2017 Michigan's Best and Brightest in Wellness® award for our commitment to employee wellness and success in maintaining a healthy environment and culture. Inteva was one of 74 businesses– and the only automotive tier-one supplier – honored with the recognition.
Best Plants
September, 2017
Inteva was selected as a finalist in the 2017 IndustryWeek Best Plants awards competition. Inteva was one of 19 finalists. The IndustryWeek Best Plants Awards program annually recognizes North American plants that demonstrate manufacturing excellence. A panel of Industry Week editors and outside experts ranked applicants in such areas as quality, customer and supplier relations, employee involvement, productivity, cost containment, manufacturing flexibility, inventory management, safety performance and market results.
India Altair Technology Conference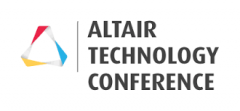 July, 2017
Team members from Inteva's India Technical Center placed third for the paper, "Optimization Studies of an Automotive Latch Actuator Housing Using OptiStruct," at the 2017 India Altair Technology Conference. The paper was one of the 26 submissions in the Optimization Component/ Subsystem category. The paper presented how topology optimization could be applied on the hard stops of actuator housing against a typical abuse torque
Pages