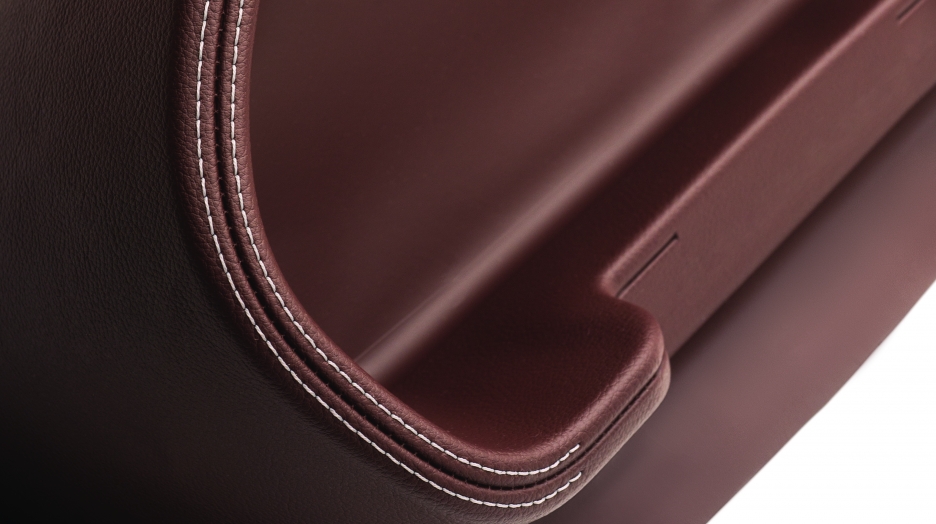 Thin-profile 3-D stitch
This live, non-functional stitch is done on the cluster brow and provides fewer restrictions on backside features for optimal part performance. Inteva can stitch in deep, narrow channels of preformed bilaminate and compact sheet material.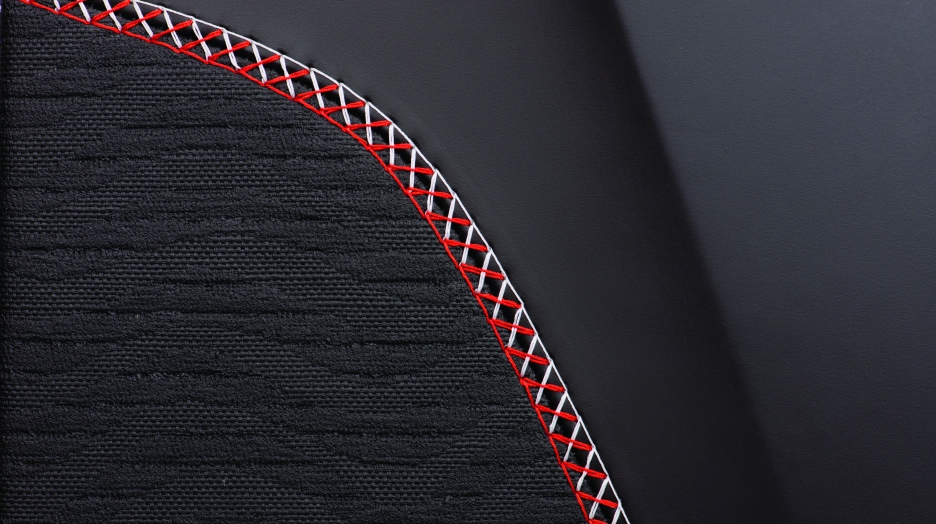 Decorative stitch
Inteva gives automakers the styling freedom to create the exact look and feel for their brand. Our InStitch™ capabilities offer flexibility in distinctive stitching choices, thread color, and enhanced location possibilities.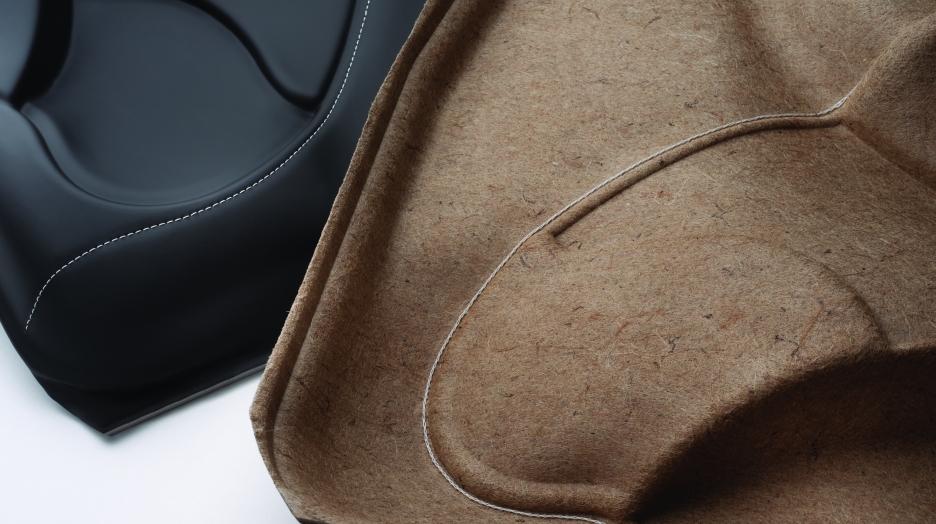 One-step stitch
Inteva's one-step live non-functional decorative stitching can be added to an interior trim panel after soft trim lamination. It provides studio designers desired flexibility in stitch loft.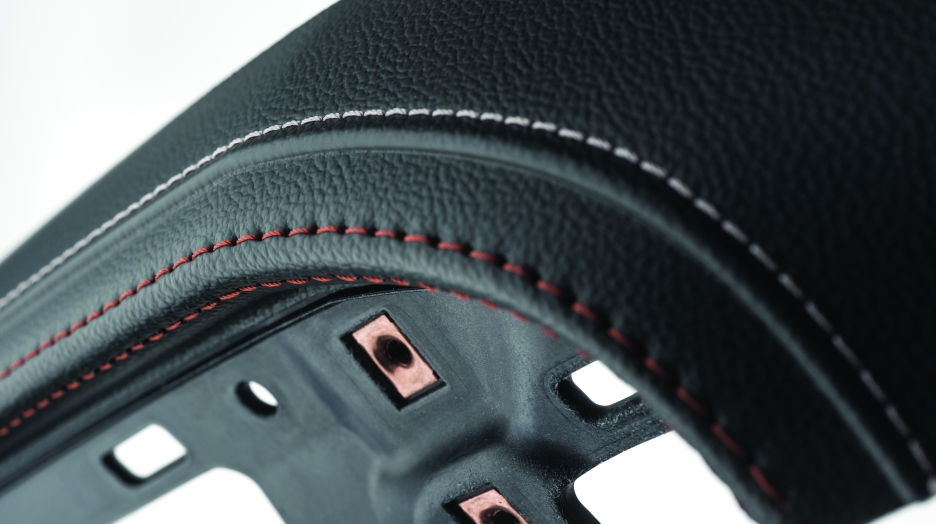 Edge stitch
This innovative stitch falls exactly where it sounds, right on the edge. Inteva is able to sew this live, non-functional stitch on the edge of a surface – a capability only previously possible with true, cut, sew and wrap clad parts.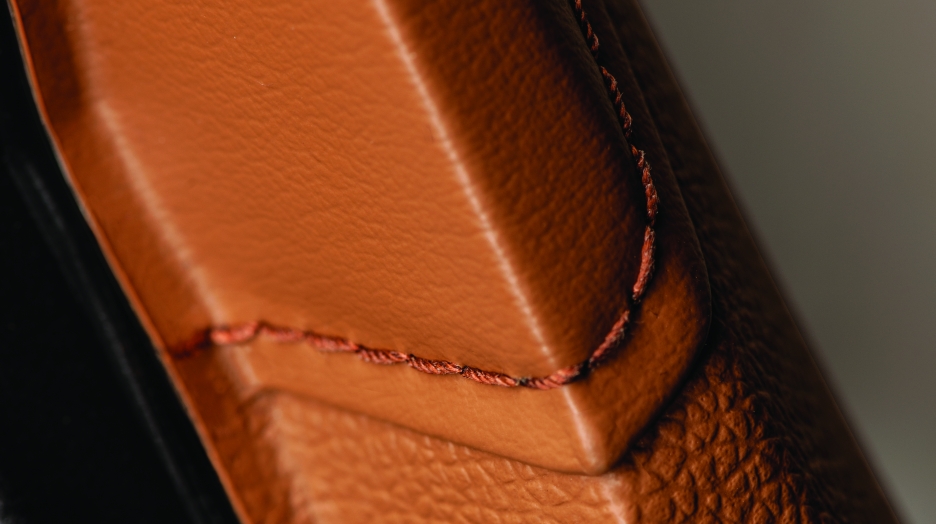 Contour stitching of preformed 3-D parts
Inteva's in-mold grain thermoformed Inteather™ materials can be sewn prior to both foam-in-place and press lamination processes with live, non-functional stitching.