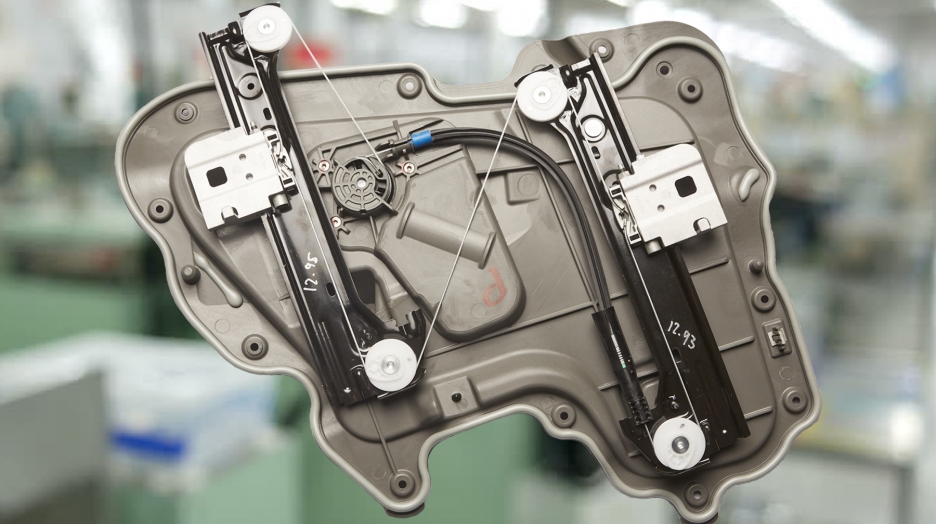 Window Regulator and Window Regulator with Carrier Plate
Inteva's door module integrates "Class A" surface features to generate a seamless one-piece door system. The complete handle and latching sub-system and window lift and guidance system are designed, engineered and validated prior to delivery to the OEM.
Composite Window Regulator
Inteva introduced this first-ever composite single-channel and dual-channel cable regulator to the industry. This innovation utilizes our InLiteTM service to offer the reduced weight of a conventional aluminum rail regulator but at the lower cost associated with a steel system.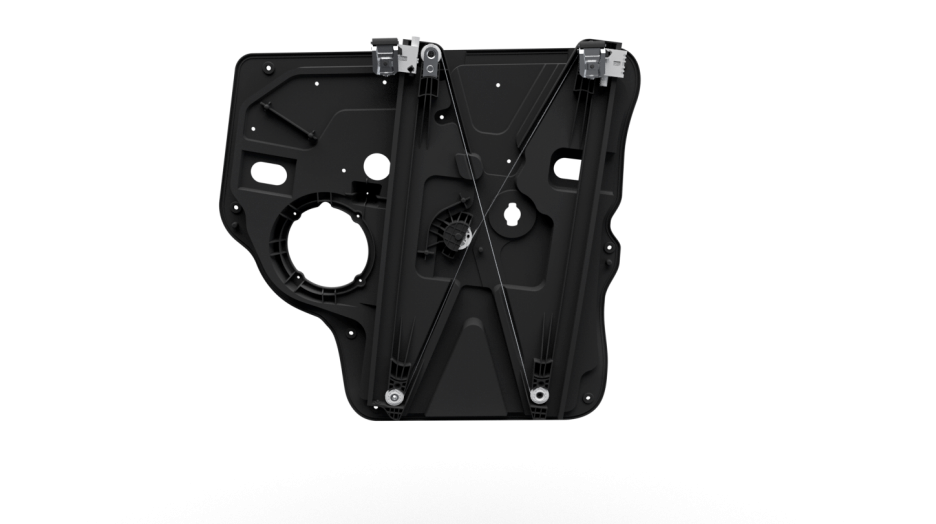 Integrated Composite Window Regulator
This composite door module includes a fully integrated window regulator, benefiting automakers with reduced mass, cost, assembly time, space and labor. Several enhanced versions are in development, with new features such as integrated water management and thinner, lighterweight walls.
Power Cargo Cover
In partnership with Trèves, Inteva's power cargo cover opens and closes with the operation of the liftgate and includes obstacle detection in both the opening and closing directions.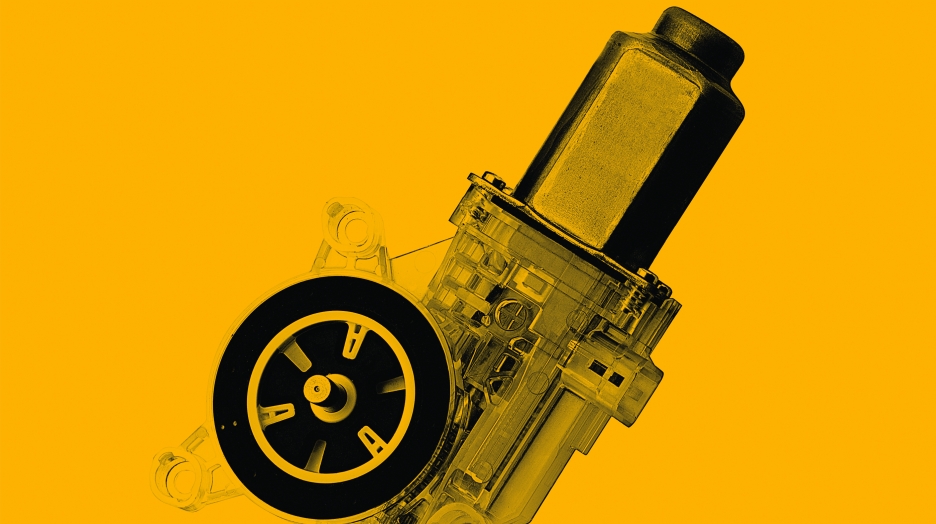 Motors & Electronic Systems
Inteva utilizes a unique InLiteTM service for smart lightweighting that brings weight savings to all product lines without the expected impacts to strength or cost. Customers benefit from this in Closures as well as all other Inteva product lines.
The company also designs and manufactures a comprehensive range of window regulator motors and electronics. Visit the Motors & Electronic Systems product page to learn more.