On March 1, 2008, Inteva was born
Since Inteva Products was founded in 2008, it has expanded to 50 locations on 5 continents. It is this rich heritage that has enabled Inteva to reach success as the world's most trusted partner to automakers worldwide.
Since then, 
we've hit many milestones
Over the years, Inteva has earned numerous awards for our value-based innovation and environmentally friendly products that enhance quality and performance serving original equipment vehicle manufacturers in the automotive industry.
But we're still focused on the future
Inteva is focused on sustained profitable growth, providing excellent customer service and being a best place to work for employees. We are always striving for continuous growth and improvement of our products and processes.
See how we're celebrating around the globe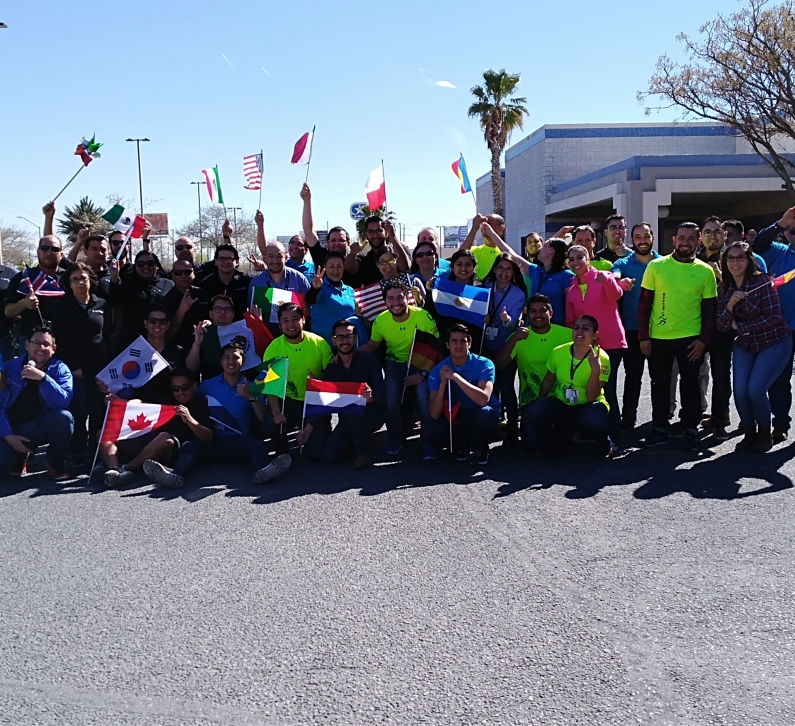 Inteva Products Completes Global Relay Race
On March 9, 2018, in celebration of our 10th birthday, hundreds of Inteva team members in 14 countries participated in a Global Relay Race over the course of 16 hours.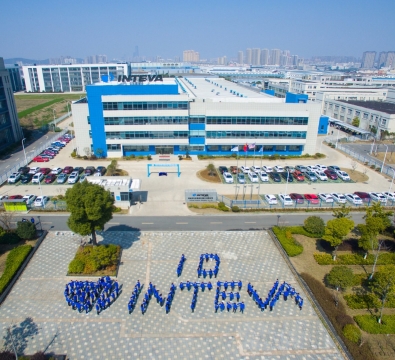 Zhenjiang, China Team Photo
What a creative photo from our team in Zhenjiang, China! Really puts an emphasis on our core value, "We act as one global team."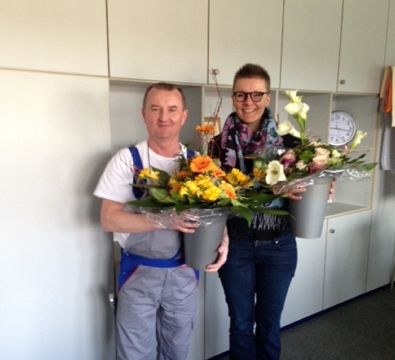 Gifhorn, Germany Celebrates March 1 Birthdays
Two of our Gifhorn, Germany employees share a birthday with Inteva! Happy birthday to Nicole Wolf and Edgard Wolfram.
Troy Hosts Inteva Film Festival
Inteva Troy hosted the Inteva Film Festival on March 1. Employees gathered to watch the company's corporate videos and enjoy fresh popcorn!
Bangalore, India Celebrates International Women's Day
A photo of the talented team of women at our India Technical Center in Bangalore.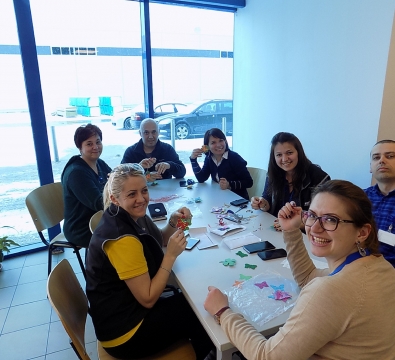 Oradea, Romania Makes Gifts for Team Members
Per the local custom Martisorul, the team in Oradea, Romania made and gifted jewelry to fellow team members. Martisorul is a symbol of spring and the gifts represent appreciation.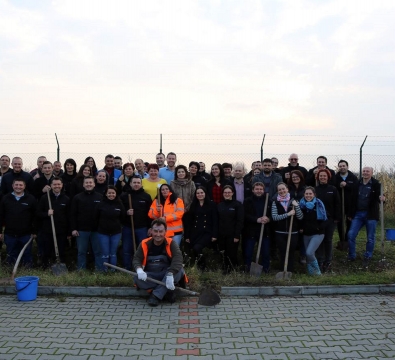 Salonta, Romania Plants Trees
In celebration of our core value, "We care for the world and our communities," the team in Salonta, Romania planted trees in their courtyard. 
March 2018 Calendar of Events