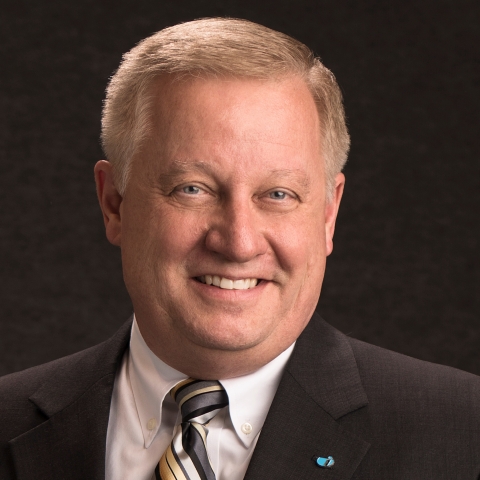 Lon Offenbacher
Lon Offenbacher is CEO of Inteva Products, a position he has held since the successful launch of Inteva in 2008. Prior to taking the helm of Inteva, Offenbacher was the Business Line Executive for the Integrated Closure and Cockpit & Interior Systems business lines for Delphi Corporation, a position he was appointed to in August 2003. 
A native of Dayton, Ohio, Offenbacher received a bachelor's degree in chemical engineering from Purdue University in 1975, and a master's degree in business administration from the University of Dayton in 1983. He also completed training from the American Graduate School of International Management in 1996.
Offenbacher began his career in 1971 with the former Inland Division of General Motors in Dayton, Ohio, as part of the Cooperative Education Program at Purdue University. Upon graduation, he went on to hold several positions in engineering, operations and sales. In 1985 he was promoted to Sales Manager and transferred to Troy, Mich., where he established a sales office for Inland. 
In 1987, Offenbacher was sponsored by General Motors as a Sloane Congressional Fellow, where he worked in Washington, D.C. on the House Ways and Means Committee. He returned to the division in 1988 and was promoted to Product Manager of Interior Systems. The following year he was named Product Manager for Seating Systems. In 1991 he was promoted to Product Manager of Airbags and Steering Wheel Systems, and in 1993 he was promoted to Director of Interior Engineering. Offenbacher was promoted to Director of Product Engineering for Delphi Interior & Lighting Systems in 1994 and subsequently was named Business Line Executive for Occupant Protection Systems in 1999 where he served until 2003. 
Offenbacher serves on the Original Equipment Suppliers Association (OESA) CEO Council Board of Governance, and was a member of the Board of Directors of OESA from 2009-2019. He also serves on the Steering Committee for the MichAuto team within the Detroit Regional Chamber. He is the former Chairman of the Automotive Safety Council (ASC), an international industry group comprised of safety system and interior manufacturers) and is currently a member of the ASC Board of Directors. From 1998 to 2004 he served on the Board of Directors of Simula, Inc. (NYSE); in addition to his role as an outside director, he also served on the Audit Committee and Compensation Committee. He has been appointed a National Judge for EY Entrepreneur of the Year in 2020. 
Offenbacher is the Chairman of the Board of Directors for Shanghai Inteva Automotive Door Systems (SDADS), a joint venture between Inteva and Shanghai SIIC Transportation Electric Co., Ltd. (STEC), in Shanghai, China. He is also Chairman of the Board of Directors of Korean Door Systems (KDS), a joint venture between Inteva and SL Corporation in Daegu, Korea.
In 2019, Offenbacher was named Plastics News Automotive Newsmaker of the Year. He was honored as 2017 Entrepreneur of the Year, Michigan and Northern Ohio Region, and a finalist in the National Entrepreneur of the Year awards that same year. He received the 2018 Executive Leadership Award from the Marketing & Sales Executives of Detroit (MSED) and was also recognized as a 2015 Most Valuable Professional (MVP) by Corp! magazine.